The college football season officially begins at our house TOMORROW!! I bought a SUPER CUTE Texas Tech door plaque a few weeks ago and plan to make this wreath to hang it in the middle of...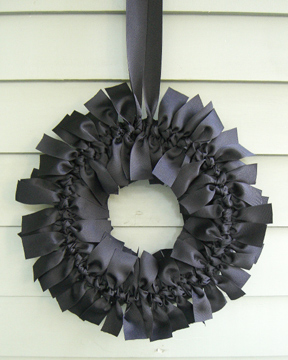 Isn't it SOOOOOOO cute!! For directions on how to make this cute wreath, visit
The Long Thread.
Thanks so much, Ellen, for the easy and cute idea!
I think Bug and I will tackle (tee hee) this one tomorrow while we watch the Tech game. Wreak Em!!!
Hugs
Tara