This Wednesday is Daddy Day at "Bugs" preschool and the theme of the day is Pirates!!! I'm on the search for a quick and easy "costume" idea for Daddy and Bug to wear to their big day! :) (another moment when I start daydreaming about the Silhouette machine I'll be asking Santa to bring me);)
Anyway, I'm thinking I will make them some matching t-shirts and then Bug can wear her black tutu and some striped tights. Here are some of my inspirations...
Lovin' this cute lil t-shirt design from at
Pirates Coveonline
Super cute shirt from
zazzle.com
!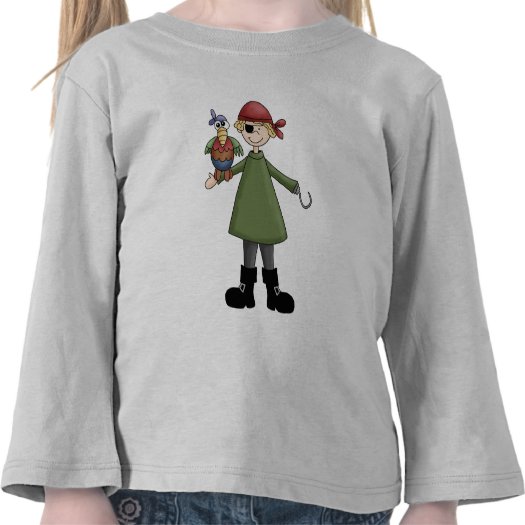 Super Cute Pirate themed crafts from
artistshelpingchildren.org
Any ideas you have for Bug and Daddy's pirate day, let me know.
Hugs,
Tara