Fall is here and Thanksgiving is right around the corner soooooooo we are celebrating with crafts and yummy eats!!!
Today we made these super cute
Hand and Feet Turkey Wreath
YES, the turkey's body is "Bug's" cute little foot and YES, those are the hand prints of both of my precious angels. I love it!!!
Tomorrow we will be making
Make and Takes, Countdown Turkey
!
Bug will especially enjoy this because she know that when all the feathers are gone she will get to see her grandparents and cousins!!! I think as we "pluck" the feathers we will put them in her suitcase to really get her excited!
We LOVE apples and I cannot wait to make
Makes and Takes, Apple Prints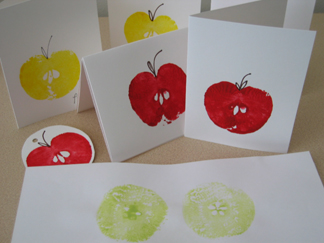 This weekend we will be making
Bright Ideas, Turkey Cupcakes
!!
My favorite part it the Starburst feathers.....finally a reason to use up the leftover Halloween candy!!!
Alphamom's ADORABLE and FUN Krispy Turkey Treats!
I love this time of year and all the fun crafts!!!! Be sure to let me know what you and your lil turkeys are making!
Hugs,
Tara